Despite the less-than-ideal weather that greeted the Nairobi Ringing team that morning, their determination remained unwavering as they embarked on a groundbreaking venture at the picturesque Giraffe Centre in Karen. Being the inaugural ringing activity at this unique location, their gracious host, Daniel Mutua, extended a warm welcome on a Friday evening, allowing ample time to strategically position the mist nets. These nets were carefully situated to harmonize with the diverse habitats and ecosystems that define the sprawling Giraffe Centre sanctuary, which unfurls from the heart of the Centre and unfolds into a lush, sloping terrain, eventually giving way to the bushland areas as it ascends.
The meticulous placement of these mist nets was guided by a singular objective: to cast a wide net, so to speak, in order to beckon an array of avian species representative of the Centre's rich biodiversity.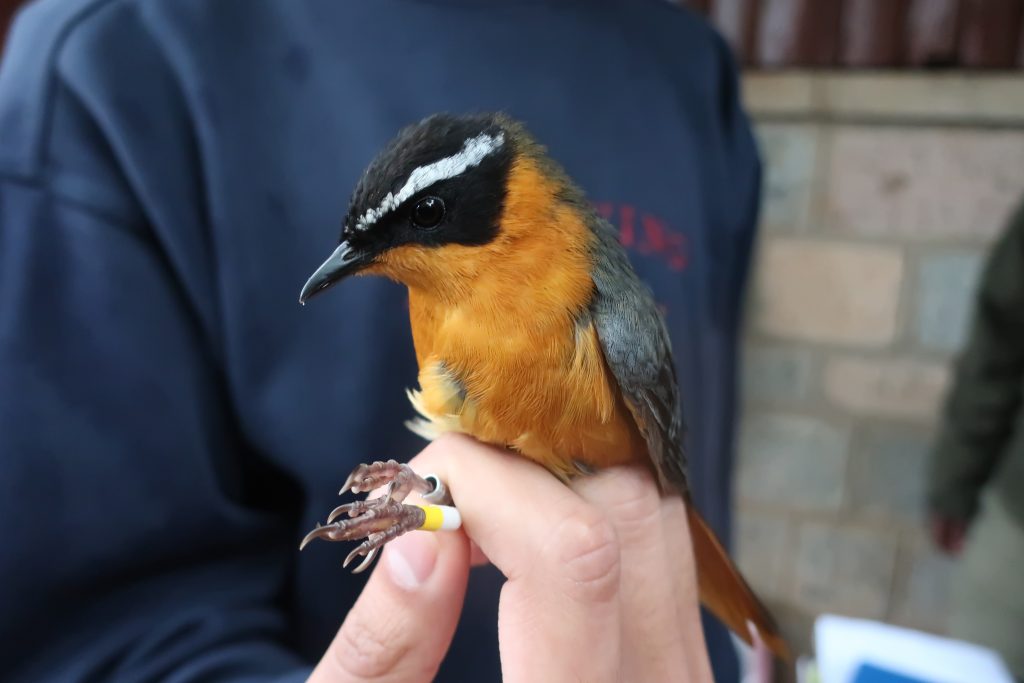 Beyond the act of capturing and ringing the birds, this exercise transcended the realm of mere activity—it evolved into a profound learning experience. The primary aim was to glean insights and knowledge, to pave the path for the most effective and informed approach to ringing within the Giraffe Centre in the days to come.
As the mist nets were carefully erected and the avian visitors were captured, the team forged a deeper understanding of the birds' behaviors and movements within the sanctuary. This accumulation of knowledge, like the mist nets themselves, spanned the diverse range of habitats, painting a comprehensive picture of the avian tapestry within the Centre's embrace.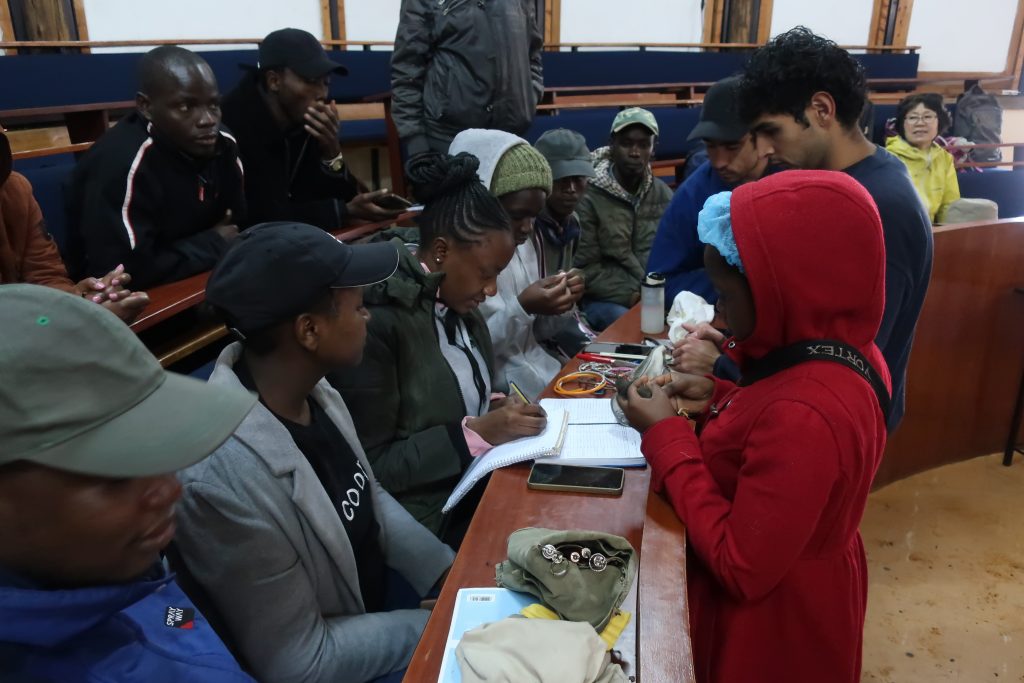 Looking to the future, the Nairobi Ringing team envisioned a monthly commitment to this remarkable site. Their intention was clear: to cultivate a sustainable ringing program that would not only enrich our understanding of the avian world within the Giraffe Centre but also contribute to the conservation and preservation of this natural haven. In the grand tapestry of nature, every ringed bird became a stitch, weaving a story of insight, curiosity, and a commitment to nurturing and safeguarding the extraordinary diversity that graced the Giraffe Centre sanctuary.
                                                                                                               – By Susan Ng'ang'a