Say one day you are sitting at a café after a long day of work taking iced tea or whatever it is you fancy. Across the road from the restaurant is a curio shop which seems to be having a sale. You've never seen a curio shop do promotional sales before,  at least not one with mascots in giraffe and elephant costumes. How do they do it with all that heat – you wonder. Going back to your phone, you hear chatters and giggles. One laugh, in particular, attracts your attention. So you look up and see this group of school kids in hysterics. They look so fascinated by the mascots -I mean their eyes are even sparkling (am just assuming at this point cause how can you possibly see their eyes from across the road in a coffee shop).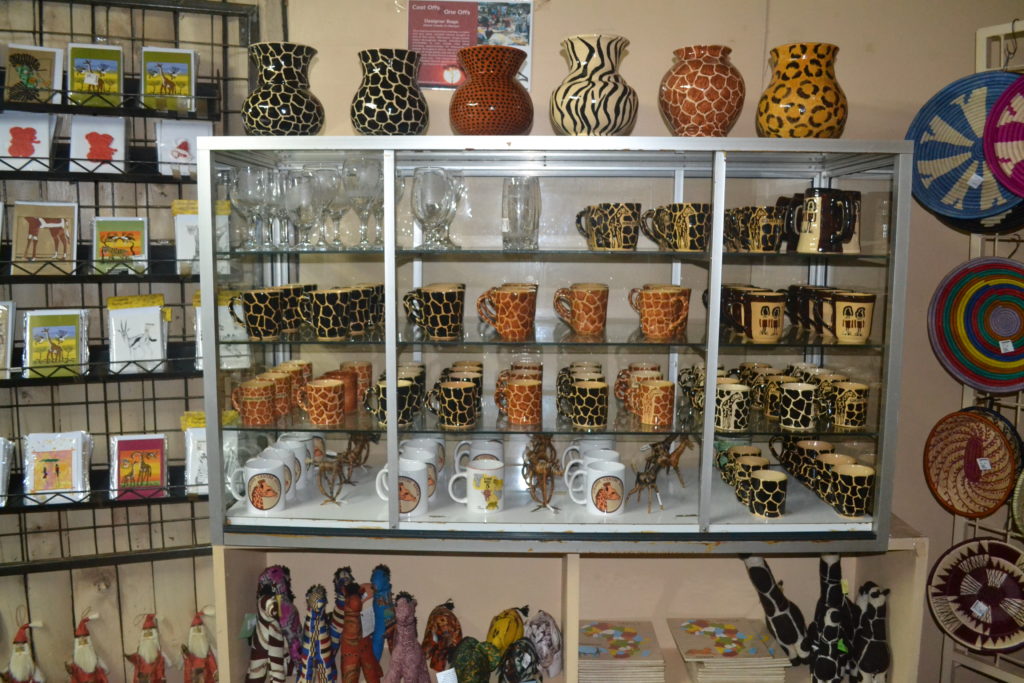 They have been standing at the curio shop for almost an hour now. And as you leave to go home, you hear them talk of how they'd love to meet the real giraffes and elephants. The longing in their voices is so overwhelming. It takes you down memory lane. Childhood memories of going for school trips to national parks and how you could not sleep the night before any of these trips. You'd love to give them this experience because every child deserves to be happy.
At the Giraffe centre, we have enjoyed the privilege of bringing smiles to thousands of these children. The inspiration that brought to life our Ecological trips was not just born over a cup of tea but the desire to educate and pass on the knowledge of conservation. So for the last nineteen years, we have committed to taking school children, especially from rural or disadvantaged backgrounds to these day-long trip.
Each year, in partnership with Kerrigan Waves Trust, we take students from  Mukuru Kayaba Primary School to the Ecological trips. These trips' aim is to learn while having fun as some would call it- edutainment.  It starts with a trip to our centre. Here the kids can feed the giraffes and if lucky kiss them too. The next stop takes us to Mamba Village, which is an Ostrich and Crocodile Farm. Did you know that crocodiles don't have tongues? And that male Ostriches are called Roasters? Thought you should know, Cool stuff there!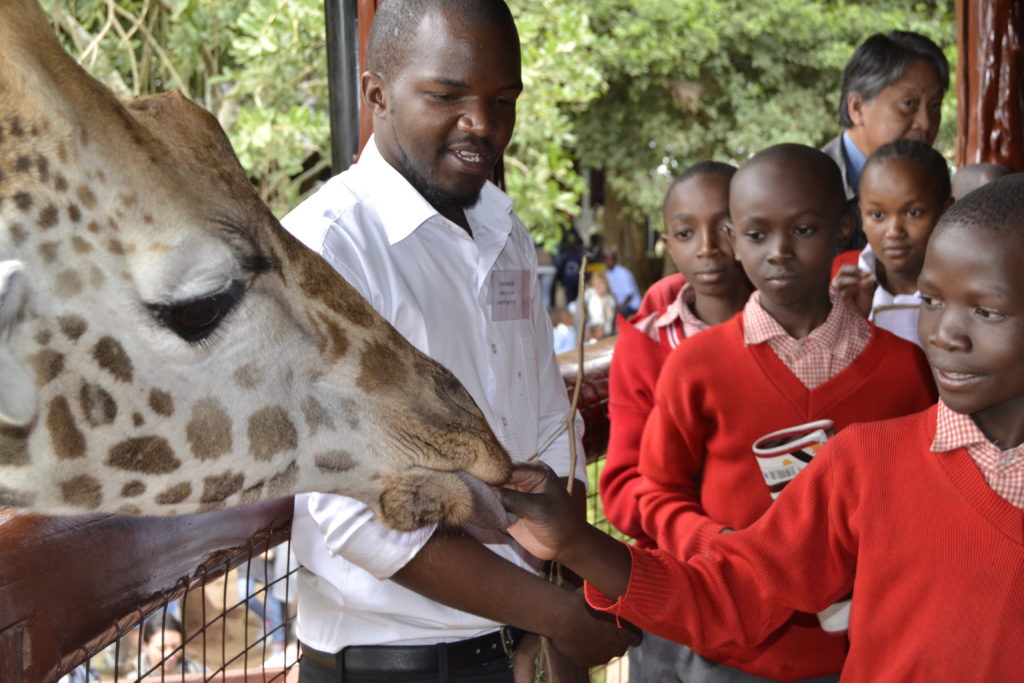 From Mamba Village, the school proceeds to Nairobi Animal Orphanage. Here they see the Big Five animals and many other animals that have been orphaned or injured and are under rehabilitation. It is an amazing sight to come close to a roaring Lion or a panting buffalo. Their final stop is the David Sheldrick Animal Orphanage. Have you seen an elephant up close? They are magnificent creatures. Tender giants of sorts, and quite frankly my bias. The kids learn how emotional and demanding elephants can be, which explains why they are very social.
The day ends with a spectacular meal in which the educators and children interact and share exciting things they learnt from the trip. Eventually,  we take them back to school and wait to read their compositions on that experience. It is a fulfilling job to give back, a habit that should be inculcated in all of us.