The other day I was browsing the internet looking for tips on mindfulness and meditation because hearsay has it that the two help rid us of bad energy and makes us whole again. I admit to being a curious individual in nature and trying out new things is sort of my life's desideratum. So I kept digging from site to site and came across the concept of Forest Bathing.  Forest Bathing, despite its name,  doesn't involve anything to do with water. Such a bummer, right? For a second, I was entertaining the idea of going skinny dipping in the woods.
So what is forest bathing you might ask?
Forest Bathing, also known as Shinrin-yoku in Japan, is a practise that was first developed in Japan around the 1980s by physicians to help patients improve their health and well being. I don't know if you know this, but Japan is one of those counties in the world with a strict set of rules for anything and everything. So even though people have been roaming the forests since time immemorial, Japan just had to come up with instructions on how to do the walking while practising Shinrin-yoku.  Because we are all for healing souls and having green time,  I will be your very own Yoga sensei and take you through the process of forest bathing.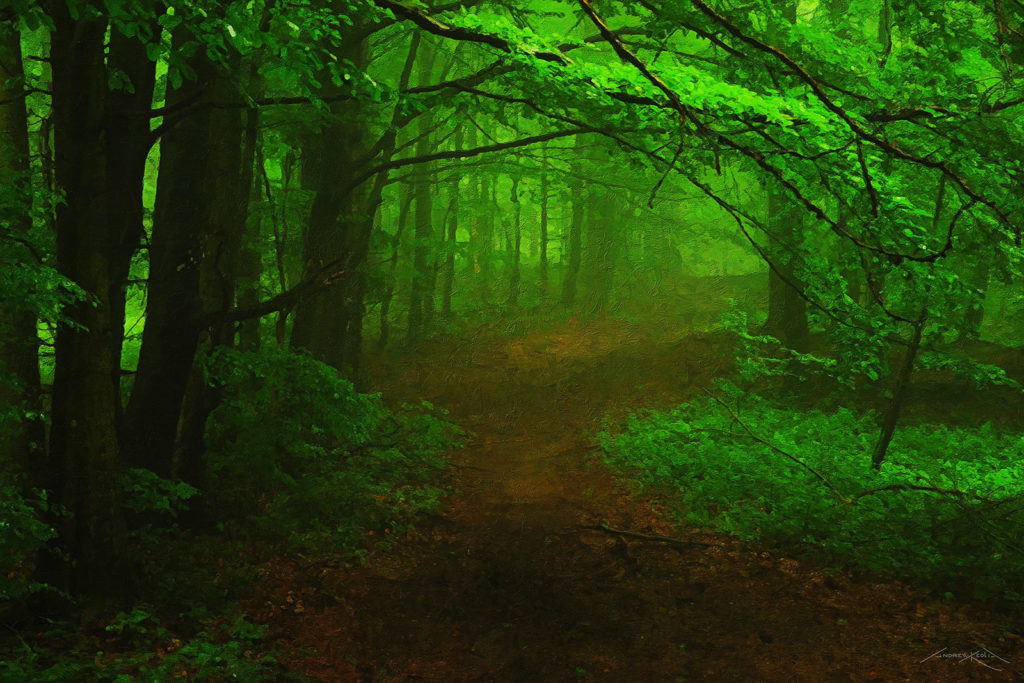 The first step is to find yourself a forest with a thick canopy, great news we have one right here at the giraffe centre. As you move into the woods make sure to heighten your senses, I don't even know how am supposed to do that, but I'll follow instructions none the less.  Slowly walk while touching the trees, looking at colours and patterns and listening to the chirping of birds. Important to note, like all being- one -with nature activities, cell phones are to be left behind. Give your body a chance to slow down and deeply breathe in the scent of the flowers. This almost sounds like a detergent commercial. At the end of the exercise, lie down under a canopy of trees and watch the colours of the leaves and the sky.
As I was writing this, someone said show don't  tell. So I decided to go forest bathing to make sure I am feeding my audience with practical knowledge. See, taking a walk is one thing, but doing a Shinrin-yoku is another thing. It takes a great deal of patience and self-control to walk in these woods without a phone or camera because once in a while an exotic bird will start humming right above your head, and you won't be able to record it. Then instead of focusing on being in the moment, your mind will just keep running back to your phone, at least that's what happened to me.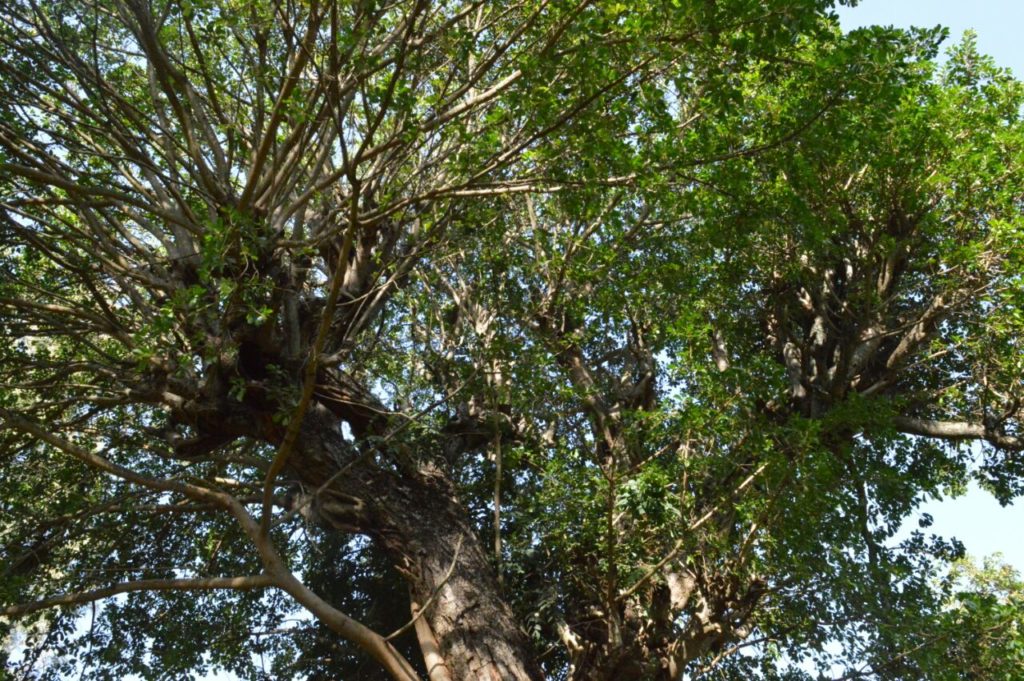 While at the forest, I learnt a great deal about the trees, especially the Sycamore Fig ( Mugumo tree). Remember the cursed tree from the bible?, yes that's the Mugumo tree. This tree for the longest time has been considered as sacred by many tribes from Kenya. 
Its fall is also believed to signify a major event in history is about to take place, whether negative or positive. I saw one fallen on my track, maybe the apocalypse is about to hit.
As forest cover continues to deplete, we pride ourselves here at the giraffe centre for having a natural habitat that still continues to thrive with different species and subspecies. At the end of the nature trail, I did feel much better so we can say the idea of forest bathing  may work. If you don't make it to our trail,  find yourself a green space to meditate, but if you do, don't forget to carry your camera- the phone can remain- because you don't want to miss out on having captured beautiful pictures of birds and Dik Dik's for your office table.
https://www.goodtherapy.org/learn-about-therapy/types/econature-therapyhttps://www.additudemag.com/green-time-natural-adhd-remedy/https://www.theguardian.com/environment/2019/jun/08/forest-bathing-japanese-practice-in-west-wellbeinghttps://www.standardmedia.co.ke/ureport/article/2001233703/the-fall-of-mugumo-tree-what-does-it-symbolise