Good day today it is. It's not normal to witness a new born Giraffe Calf.
But this is no ordinary birth. Kelly is a legend already, this is her 5th born calf. Normally, giraffe's gestation period is 15 months, but Kelly here did 17 months. That's two whole months extra. Giraffes do this when they feel like the environment they are in is not conducive for giving birth. In this case, this would probably be because of the delayed rainy season.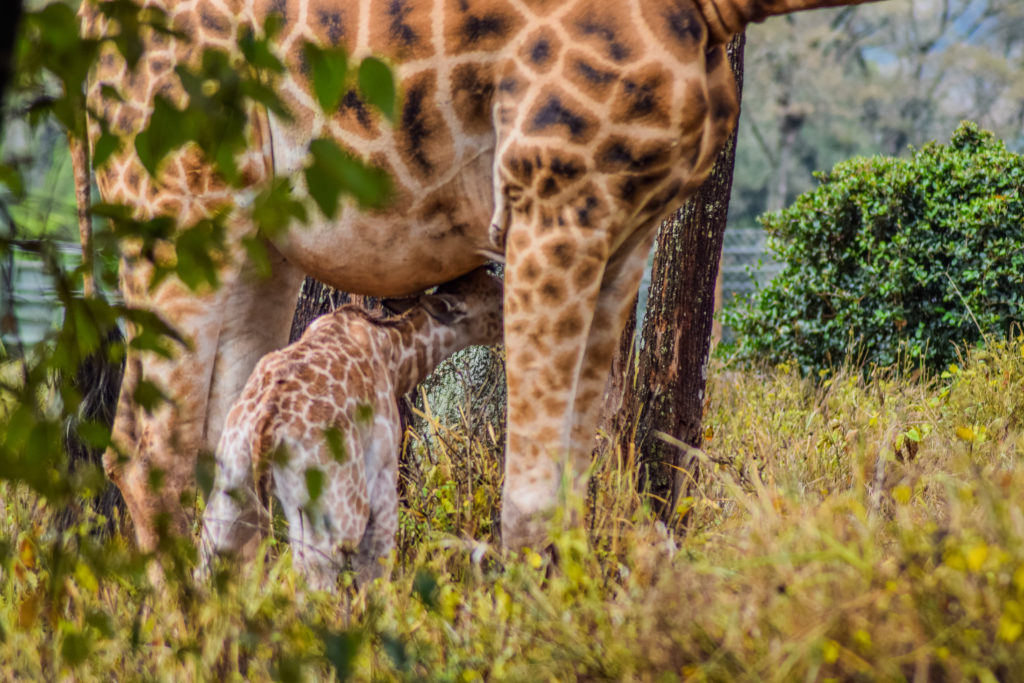 So giraffes too are thrilled for the rain. Congratulation to Kelly.